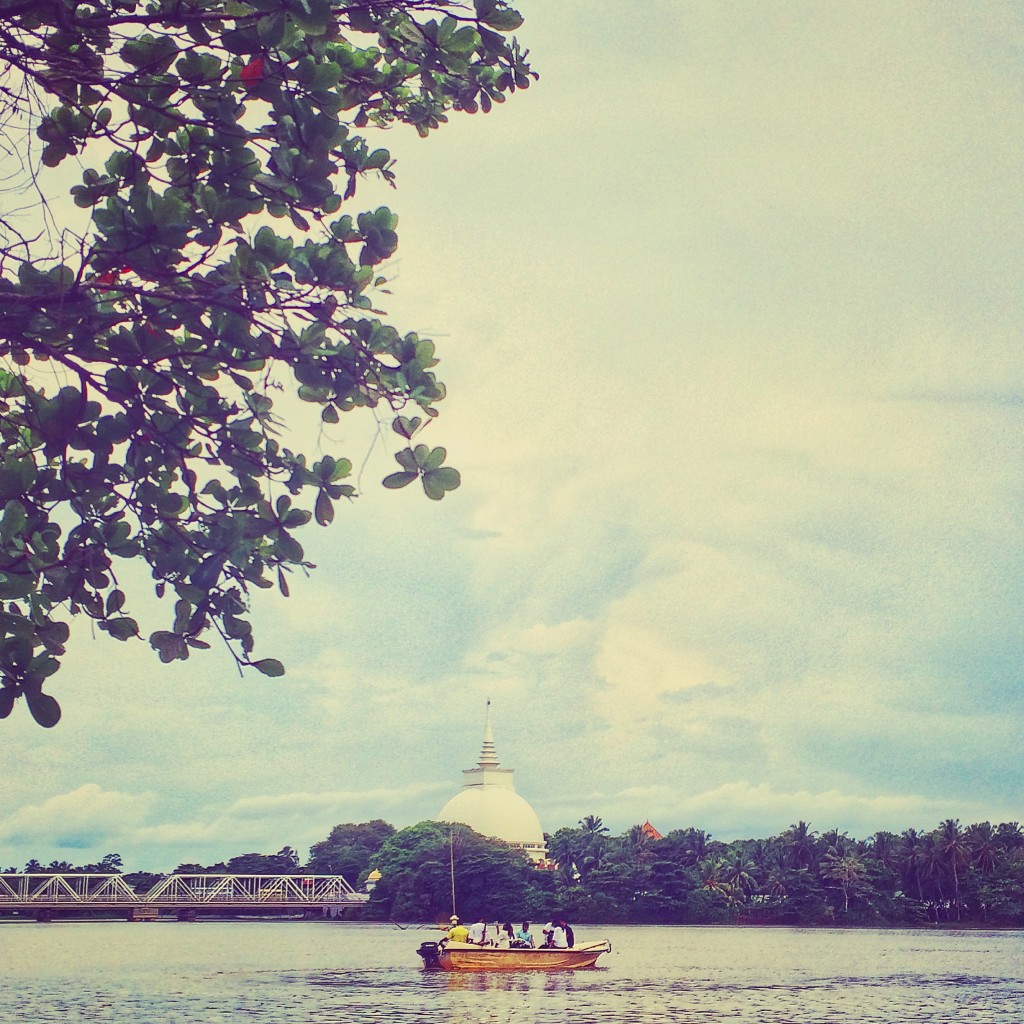 My Grandmother's children scattered her ashes from a boat on Kalutara River in #SriLanka yesterday afternoon. The grand Kalutara Temple Stupa sits in the background.
My grandmother Seela De Silva had so many wonderful dimensions but to me she was a rebel, adventurer, feminist, and artist. She was one of the only female car drivers in her town when my dad and his siblings were young kids, was the first in our family and her entire village to fly abroad in 1960 on a Boeing 747 to Canada on a scholarship to study nursing, could freestyle beautiful Sinhala poetry, "kavi", and never wore makeup because she was comfortable and confident in her own natural beauty. She raised 5 kids while building and running orphanages, hospitals, homes for crippled children and nursing schools all over Sri Lanka.
My personal favourite story of hers? She was kicked out of school as an early teen for making political speeches. Her dad was not upset, and she asked to move to an English-medium school instead. That changed the trajectory of the next two generations of our family, now scattered across 4 continents consisting of lawyers, doctors, entrepreneurs, artists and CEOs.
Her ultimate dream was world peace, and today I've got cousins who are Buddhist, Christian, and Muslim. She taught us to be humble, love unconditionally, to question the status quo, and develop our spiritual side.