'Stopover' gives you exciting and off-the-beaten path itineraries in travel hubs around the world. What better way to start off the series than head to Singapore, where 62.2 million passengers pass through Changi Airport every year. Our first two episodes take on Singapore in 6 hours and 12 hours. Below you'll find detail itineraries that originally appear on Nomads Bazaar's website.
Singapore is more than a beautiful, luxurious, manicured playground. It has a rich history. It's food scene is unbeatable in its diversity. It's one of the safest places on earth. And it's very, very hard to get lost during a layover. And there's something for everyone no matter what their budget.
Singapore's cutting-edge MRT rail network and regular buses are affordable, reliable and regular so you'll be able to make the most of your stopover without worrying about time. But if you have extra cash and want to save time, taxis and
Grab
(the Uber of South-East Asia) are abundant and affordable compared to cities like Sydney, London, or New York.
Singapore in 6 Hours
6 hours allows you to cover everything from food, culture, history, and shopping all within the space of downtown Singapore!
10:00 Merlion at Marina Bay
Take an obligatory selfie with the
mythical creature
(created by the Singapore Tourism Board) that is part lion, part fish.
10:30 Singapore River
12:15 Clarke Quay
A short walk through Boat Quay takes you to this restaurant-laden part of downtown Singapore. We're going to skip food here, but stop for coffee at
RONIN
, a hard-to-find but must-not-miss cafe on Hong Kong street. If you're not into caffeine, destroy your jetlag at G-Max Reverse Bungy.
13:15 People's Park Food Centre
Hawkers centers provide cheap and fresh meals to locals and expats alike. This is one of the largest, and a staple at every market includes delicious Hainan Chicken Rice which often costs less than $5!
14:00 Chinatown
Chinatown is packed with stalls that sell things you don't need. But you'll fall in love with the area because of its beautifully restored, historic shophouses.
14:20 Buddha Tooth Relic Temple
This towering temple is not as ancient as it may appear. It was completed in 2007, and reportedly home to one of the Buddha's teeth.
15:00 Gardens By The Bay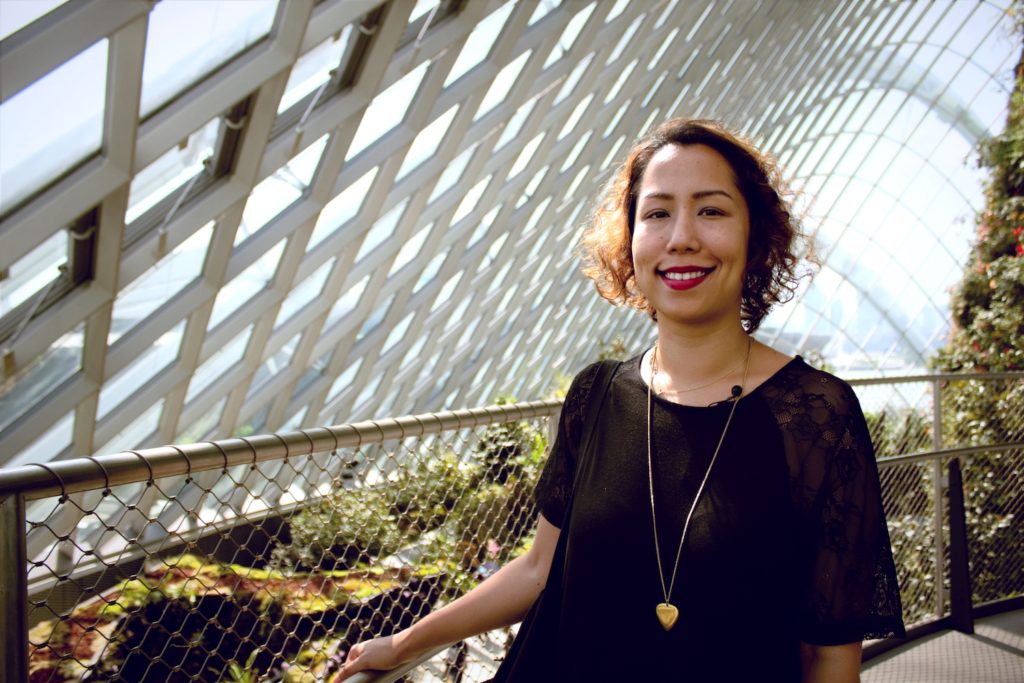 1. The cloud forest
: one of two microcosms, the other being the flower dome. Stunning, informative, and air conditioned!
2. The OCBC Skywalk:
this is an elevated walkway in the midst of Supertree Grove, providing fantastic views of the city and gardens.
16:00 Head back to the airport
We suggest getting back to Changi Airport 2-3 hours before departure. Use the MRT, taxi, or Grab.
Singapore in 12 Hours
Indulge in local food not once but several times. Discover how Singapore operates at the City Gallery. Take a dip at one of the beaches at Sentosa Island. And catch the sunset with a Singapore Sling at the highest alfresco rooftop bar in the world. Our itinerary packs in a weekend's worth of adventure into an epic 12 hour stopover!
10:00 Bugis Junction
Grab South-East Asian traditional breakfast, Kaya Toast at
Toastbox
. Kaya Toast is a simple (and addictive) brekkie prepared with coconut jam, lots of butter and sugar and of course two slices of toast. Paired with extremely soft boiled eggs (deceptively tasty) with soy sauce and a Teh Tahrik, you'll have a sugar rush capable of overcoming the worst jetlag.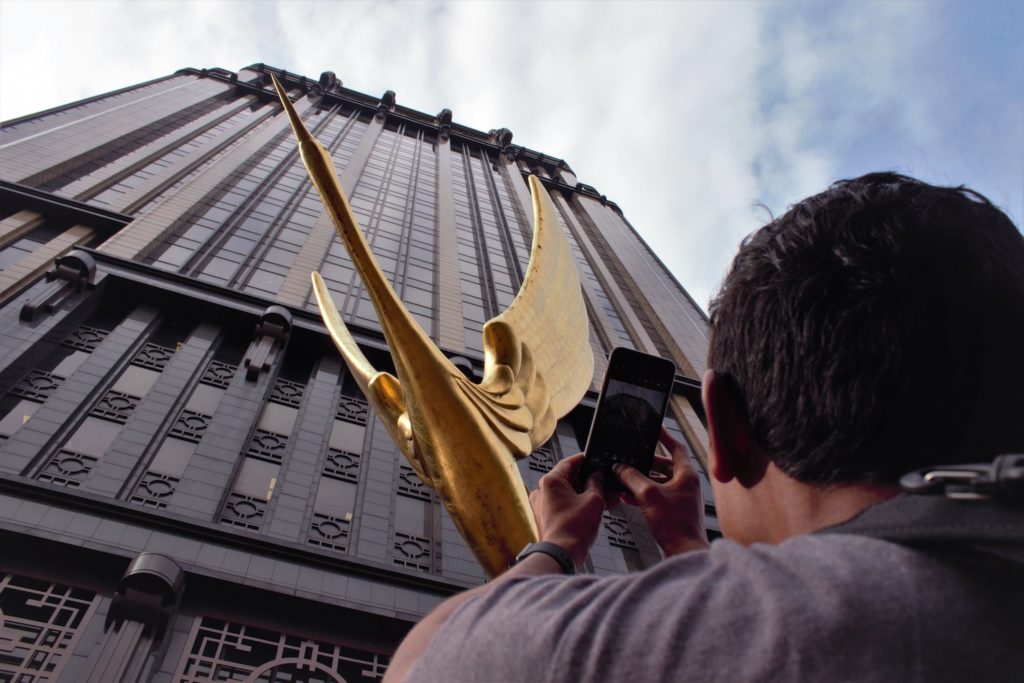 "The Gotham Building" as it is informally known, is a modern skyscraper in the style of, you guessed it, Gotham City. The building hosts a few embassies,
a stunning art collection
, and one of Asia's best bars,
ATLAS
. If you happen to stopover at night, try and get a reservation here so you can sample their massive gin, champagne, and cocktail menu.
11:15 Arab Quarter
Though Singapore is quite pedestrian, Arab Quarter's main selling point is walkability. Explore its small alleyways, hipster boutiques, and indulge in some Baklava for dessert after an Arabic meal.
12:00 Zam Zam
While Zam Zam allegedly serves Singapore's best biryani, Udhara thinks you can do better. Instead head to Little India a couple of MRT stops away, which has a completely different vibe to the rest of Singapore.
12:45 Singapore Botanic Gardens
The
SBG
is where rubber cultivation was born on a commercial scale back in the 1800s. Today they have labs dedicated to orchid research and cultivation. The biodiversity in here is magical. Visitors get a blend of history, biology, and cutting edge technology. This is how all botanic gardens should be.
14:00 Take a dip at Sentosa Island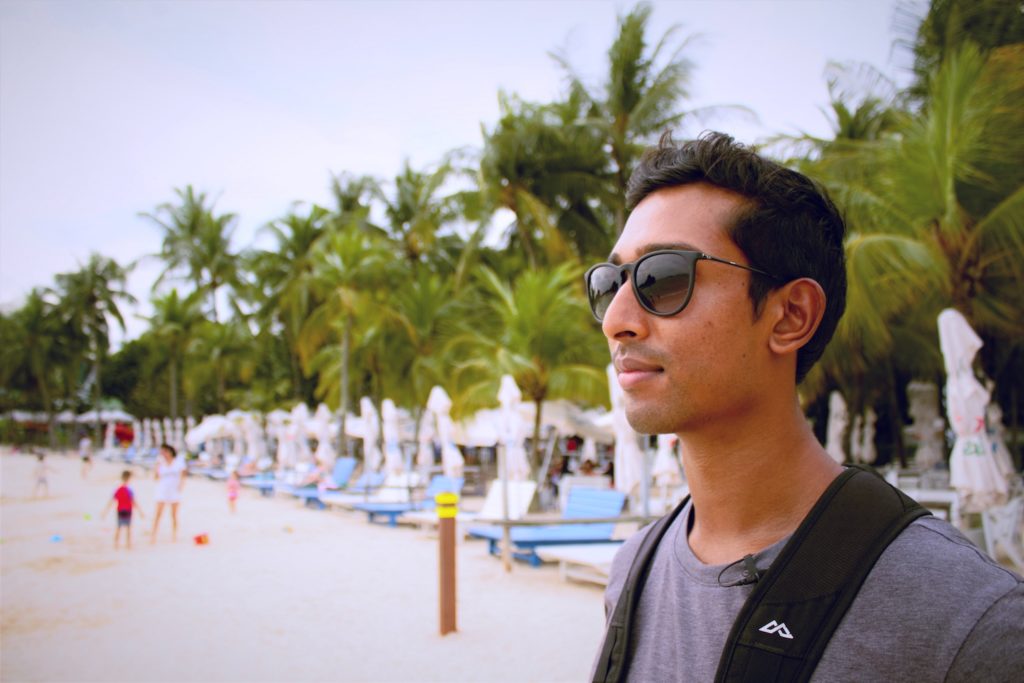 This is a resort island best enjoyed by families and theme park lovers with a bit more time on their hands. Still, it's worth checking out for a quick dip in one of the beaches there! A week after we filmed this Donald Trump and Kim Jong Un visited Sentosa where they attempted to negotiate intergalactic peace.
15:30 Chinatown
We skipped the markets and temples and headed straight to the durian store. No words can explain what durian tastes like. Udhara tried. But if there's one reason to visit Chinatown, it's to discover whether you
love or hate the strange, alien-like fruit
.
16:30 Geek out at the City Gallery
You don't need to be an architecture lover to appreciate this gallery. Singapore is a city-state developed with both massive big picture thinking as well as microscopic detail in mind. This gallery explains what the
"Master Plan"
is, reviewed every five years, and how it fits into the decades-long "Concept Plan". You'll leave with plenty of ideas to take to your local politicians!
17:30 Take an obligatory selfie at the Merlion
Because you need proof you visited Singapore.
18:00 1-Altitude Bar
The rooftop bar
on the 123rd tallest building in the world gives you the best views of Singapore. You can even see Malaysia and Indonesia from here. Pairs well with a Singapore Sling. $35 gets your entry into the bar and two drinks, including a cocktail.
20:00 Lao Pa Sat Hawker Centre
We can't think of a better meal to have before flying out to your next destination than perfectly grilled satay sticks (chicken, beef, mutton or prawn). They cost $0.70 per stick, they're freshly made, and they wash down well with a nice cold beer. The satay stands set up on the street next to the hawker centre from 7pm.
22:00 Head back to the airport
Use MRT, Taxi or Grab to get back to Changi Airport before your next flight!
Thank you Adam for putting up with countless hours of me trying nervously to get my lines right and on time, and my co-host, the amazingly talented musician Vanessa Fernandez, who you'll get to hear more of in a few weeks on
Season 2 of our podcast "A Life Less Ordinary"
!