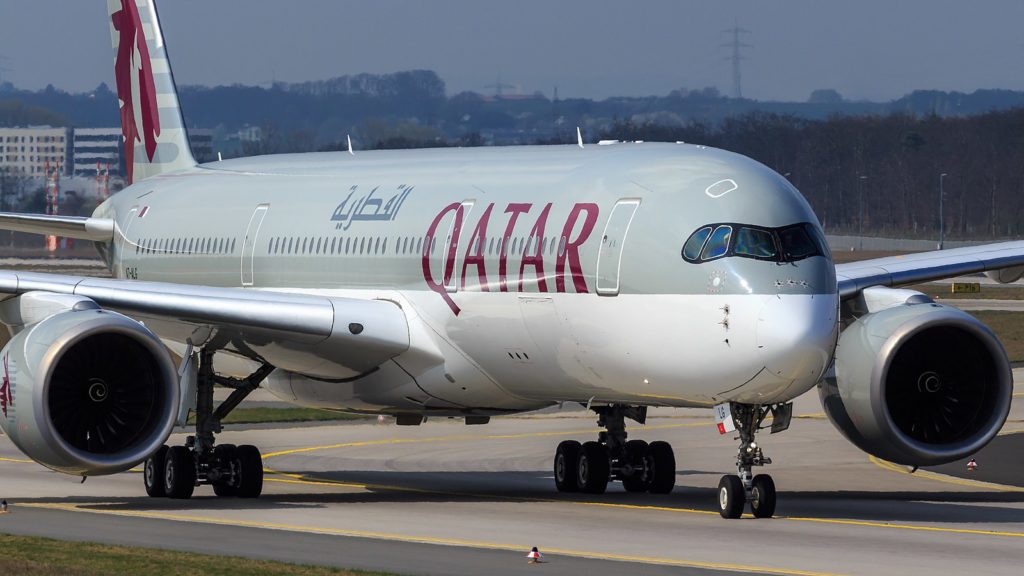 The
A350 XWB
is Airbus' shiny, sexy twin-engined plane, built with combination of carbon composites, titanium and aluminium
. It's powered by two ultra-quiet Rolls Royce engines.
Its 'extra-wide' cabin
is designed
to make passengers feel as comfortable one can without flying in a private jet
.
Boeing's 787 Dreamliner
is their version of the ultra-modern jet.
It features the largest windows on any commercial plane, emits up to 25% fewer CO2 emissions, and has the ability to
fly
passengers
comfortably
from Perth to London (
as Qantas is doing now
)
.
Qatar Airways has
both
aircraft
in its fleet. And I've been lucky enough to
fly
business and economy class on both planes on these flights:
Could there
really
be a difference between two ultra-modern
aircraft
? There would be.
But often these differences are most likely the result of an airline's own product and not
necessarily
aircraft
type
.
Someone flying on a Boeing 787 flown by low-cost airlines Jetstar or Scoot would be very different to a 787 flight by Singapore Airlines, Qantas or Qatar Airways
.
Qatar Airways' wide-body fleet includes Boeing 777s and 787s, Airbus A330s, A340s, A350s and A380s
.
Their i
nterior product and service is
fairly
consistent across all
aircraft
except their older A340s and A330s
.
So to the average flyer, their brand new A350s and Boeing 787s would provide a
fantastically
comfortable, near-identical experience
. Saying that, I do have a preference for one airliner over the other. Read on to find out what I noticed.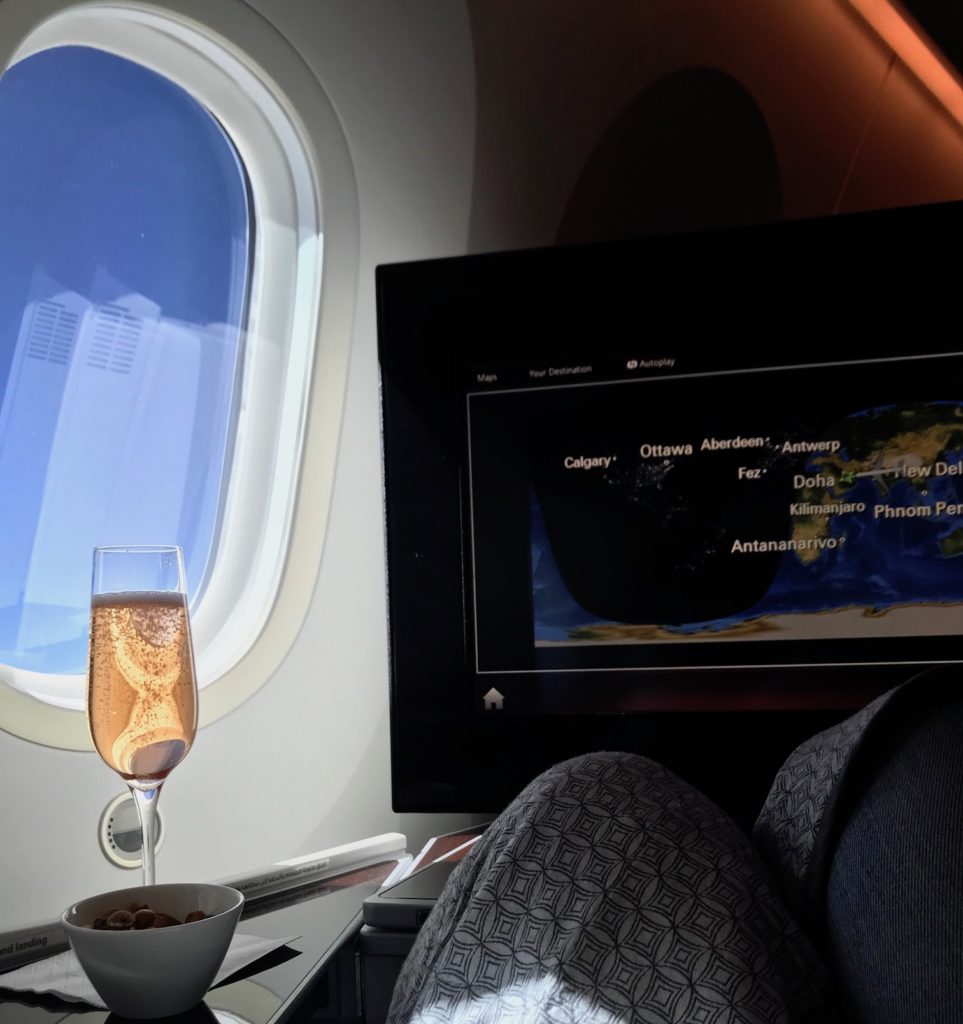 The 787 features the largest windows on any commercial plane. They're so tall you could take #cloudporn pics for your Instagram feeds from a million angles. If you're not sitting in the window seat you won't have to crane your neck
awkwardly
to enjoy the views.
Saying that, their gimmicky electronic dimming feature is
annoyingly
slow, and I prefer the A350's smaller (but not small) windows with their conventional pull-down blinds
.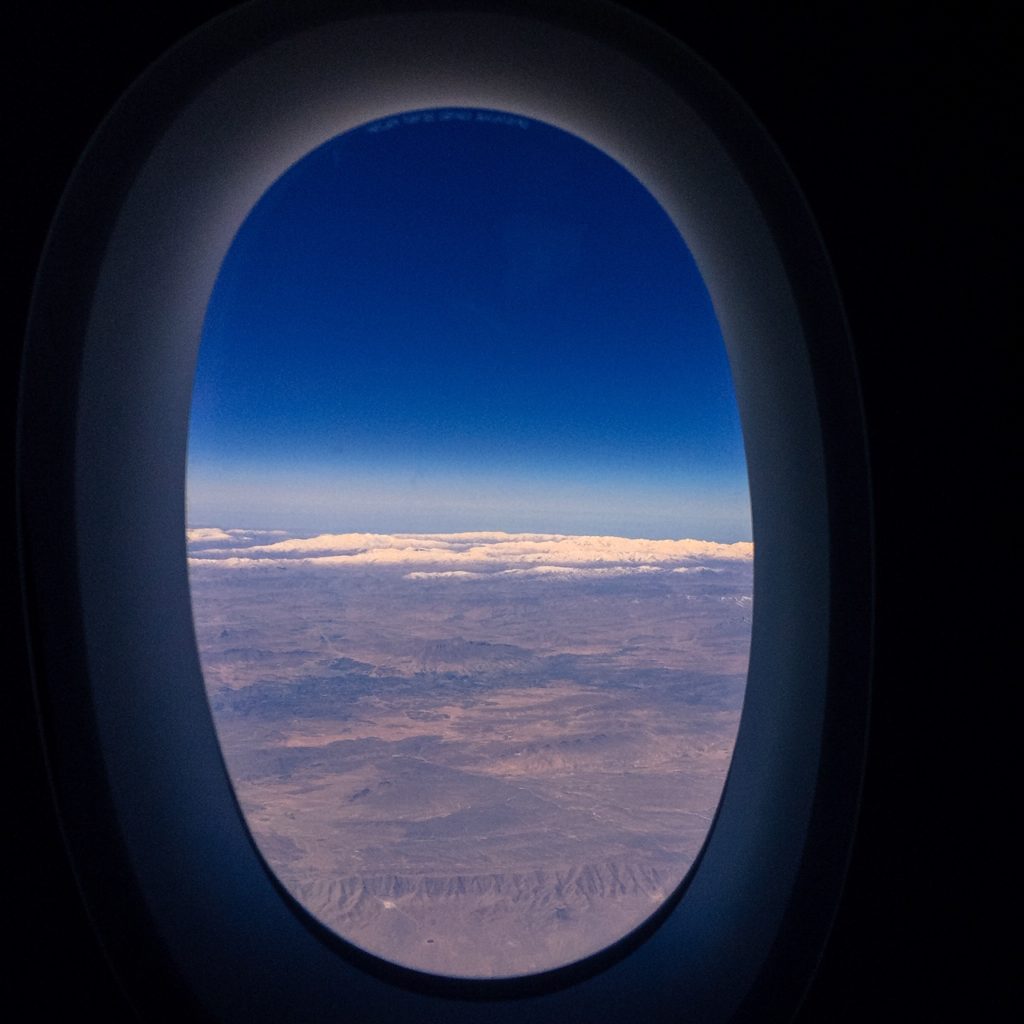 Seat and Cabin Width
The A350 cabin is a few inches wider than the 787. Not a big deal? Think again. The fewer inches on the Dreamliner means that Qatar's 787s have an economy seat width of 17 inches. Their A350s have a width of 18 inches.
On a 14-16 hour flight from Adelaide to Doha, this matters! And while the 787 has the tallest cabin in the skies, the A350 feels wider. Again, I prefer the latter as a result, even in business class.
Sound levels
While both
aircraft
have much quieter cabins than their competitors, the A350 definitely feels a lot quieter than the 787, no matter which part of the plane you're sitting in
. The A350 is in fact the quietest twin-engined
aircraft
in the skies. The only plane quieter is it's double-deckered older brother, the A380.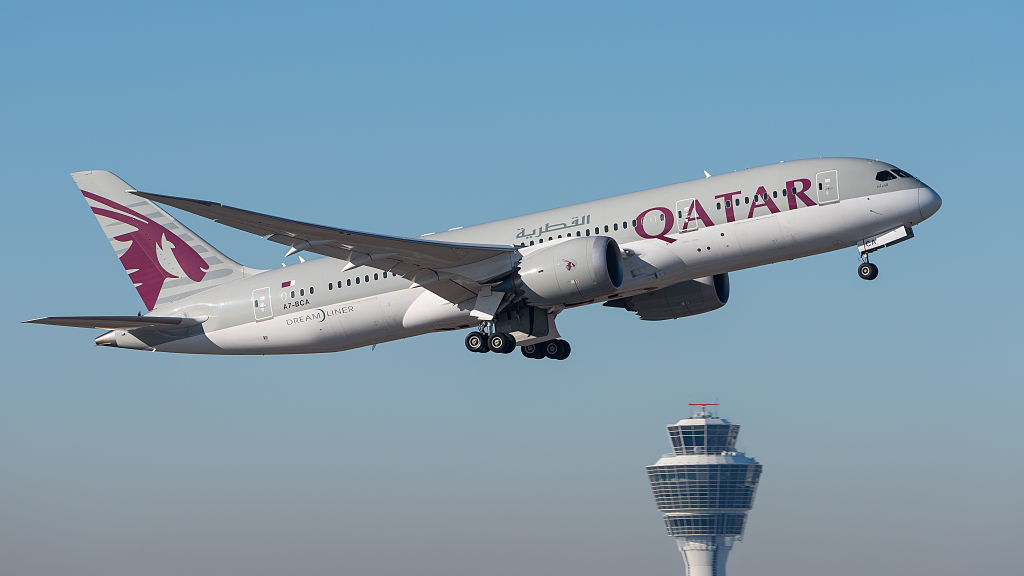 This is
just
me geeking out, but I prefer the
overall
design of the A350.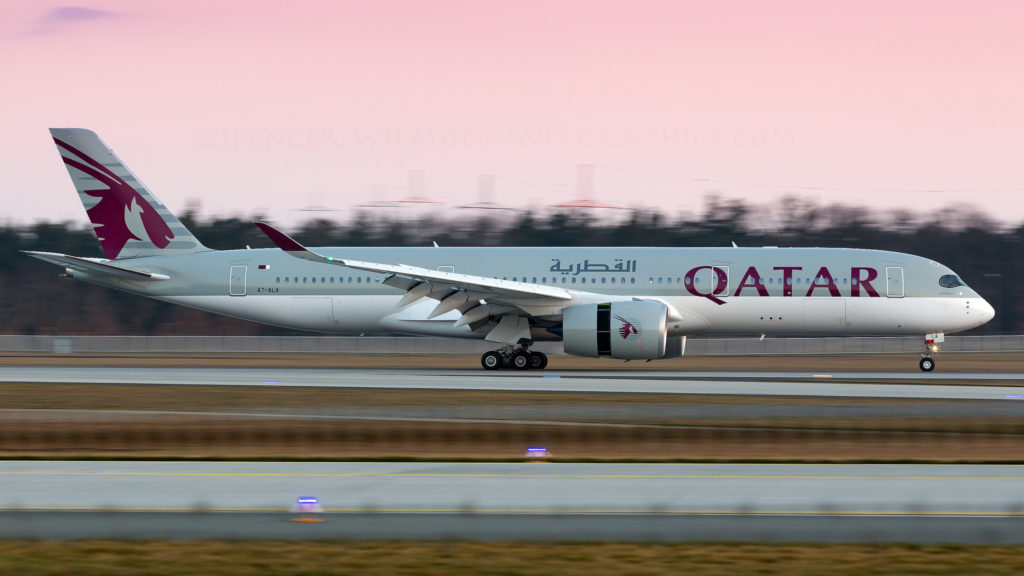 Whether it's the gorgeous, curved wingtips, or the fact that the A350 has a tail-camera installed which lets passengers get a fun POV during take-offs and landings,
I think
the A350 is a lot sleeker than the 787
.
Other things
I consider
besides price (well before having to choose
aircraft
type)
Ticket fare code
Despite sitting on the same seat, different fare types can have dramatic impacts on flight change flexibility, frequent flyer mile accrual, upgrade eligibility, and more
.
Watch out for 'online' and 'promo' fare codes that
severely
restrict earning miles and other perks
.
Frequent flyer miles
I can't tell you how many flights I've upgraded with miles, how many overbooked flights resulted in a free upgrade because of my tier status, and how much money I've saved at airport lounges on food, showers, and drinks
! If you don't collect miles, begin today! Even if you
fly
once a year.
Just
do it. Read more here on how to choose a frequent flyer program:
Layovers
I love adding a long stopover in Doha whenever I
fly
Qatar, or Dubai whenever I
fly
Emirates. It gives me the chance to explore a city and refresh myself before catching my next flight.
Watch my travel show, Stopover,
to see how I'd spend my time in Singapore. And check out
Qatar's insanely great deal
on 24-48 hour stopovers that includes huge discounts on 5-star hotels.
In-flight entertainment
Being stuck in a plane for more than 8 hours can get boring even for the most avid plane geek
. A good selection of documentaries and TV shows is a priority for me when choosing an airline.
Airport amenities
I prefer flying with an airline that
is based
out of a great airport like Doha, Changi, or Dubai
.
It might not seem like it matters, but if you've got a stopover that's too short for a little excursion out of the airport, but too long to
simply
wait at your next flight's gate, a good selection of book stores, cafes, and public spaces makes a massive difference in your journey
.
Check out the special episode of Stopover I did at Changi Airport
to see why they're the best airport in the world.
A large bulk of my flying is in economy class. Here's what I look for:
Seat row
After looking through my potential flight's seat map on
SeatGuru
, I try to find the two-seater spots if available, which unfortunately you won't find on A350s or 787s (Qatar's older Airbus A330s and A340s have a 2-4-2 layout though)
.
If these seats aren't available I go for bulkhead seating or emergency exit seats, which you'll have to request at check-in
really
nicely
.
Window seats
My worst flying nightmare involves me sitting in the middle few seats of a plane. I need the option to look out of the plane whenever I want.
Distance from engines
This is a simple one. Sitting towards the back of the plane means a louder flight. On an A350 this isn't a huge deal. On a Boeing 777, it is.
In conclusion, while Qatar's award-winning service is consistent across its fleet, from it's in-flight entertainment to fantastic menu, if I had the choice between the two planes I'd choose the A350 over the 787
. It's more comfortable, feels more spacious, and is quieter than any other twin-jet I've flown.
Want to go down an A350/B787 rabbit hole? Check these links out.
Favourite airlines that fly the A350:
Other reviews of the 787 vs A350:
Which airliner do you prefer? The A350 or the 787? I'd love to find out why in the comments below!